PurCann Pharma is specialized in the manufacturing and commercialization of cannabinoid-rich extracts from hemp and cannabis grown in Canada. A significant portion of these biomasses is certified Organic. The purified and standardized extracts rich in CBD and / or THC are sold in bulk or as finished products, such as tinctures, sprays, softgels.
PurCann Pharma also offers R&D, extraction, purification and packaging services. We obtained the R&D license from Health Canada that allowed us to finalize and optimize our extraction-purification process, and the cannabis processing license that allow us to start the production.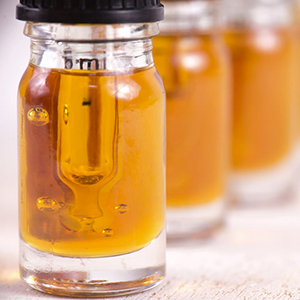 A Member of Groupe SiliCycle
---
PurCann Pharma is a subsidiary of SiliCycle, a company recognized in particular for its unique expertise in the Extraction-Purification of active ingredients from natural biomass.
PurCann Pharma, through its association with SiliCycle, benefits from a multidisciplinary team of experts, numerous laboratories and a state-of-the-art extraction-purification plant.
PurCann Pharma benefits from the facilities of SiliCycle Inc, located on a 165,000 ft² site in the Parc Technologique of Quebec City, Canada. The state-of-the-art factory built in 2009 was recently extended and now occupies more than 45,000 ft², including 9,000 ft² of laboratories and 20,000 ft² of manufacturing and packaging space - a $ 45 million total investment.
The site is ISO 9001:2015 certified and we are establishing the Good Production Practices (GMP) of Health Canada's Cannabis Regulations.
Finance: Dubeau Capital, SiliCycle, Investissement Groupe Abitibi and private shareholders
Procurement: Twenty organic or traditional producers of hemp and cannabis from Quebec and Canada.
Sales: Tyche, a subsidiary of PurCann Pharma in British Columbia, SiliCycle, PurCann Pharma itself, and many distributors serving the pharmaceutical, nutraceutical, cosmetical and food industries.
Science: Laval University, NRC, CERVO research centre, Trans-Biotech, CENET, etc.
Our Organic Biomass Procurement 
---
PurCann Pharma has entered into agreements for hemp and cannabis supply with producers who are concerned with providing high quality products.
We promote the purchase of certified organic biomass from Quebec and Canada.
In our modern laboratories (2x LC-MS/MS, ICP-OES, 10x HPLC, etc.), our qualified and experienced staff can do the analyzes necessary to ensure the quality control and conformity of our products: biomass purchased from our suppliers, raw materials used for the manufacture of finished products, and packing material.
In addition, our Quality Assurance and Regulatory Affairs teams ensure the constant improvement of our quality system, maintain our accreditations with the various regulatory authorities, and satisfy the requests of our customers.
PurCann Pharma benefits from the know-how of SiliCycle's 25 years experience. Customer service and technical support have been fundamental principles of the company since its creation.
Our management team and technical experts will quickly respond to your requests.